Repeat Order & Save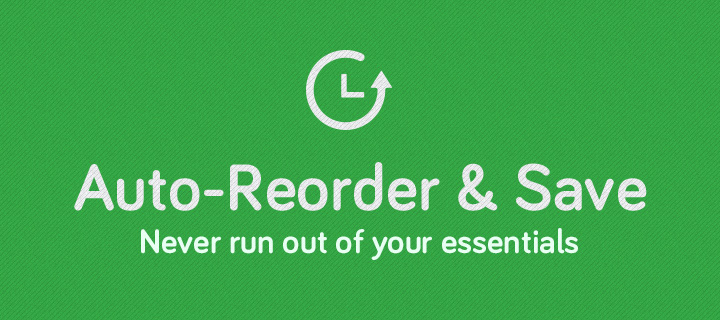 Did you know that you can now schedule automatic recurring deliveries for 1000s of items from xtremepharmacy.co.uk? No longer do you have to worry about running out of your everyday essentials or searching around to find the best prices on top brands.
Here's how it works
You'll save 5% off the standard retail price with each recurring delivery of your Repeat Order items. And don't worry if the item goes on offer. We'll automatically swap the discount and give you the best offer price instead. You're guaranteed the best price every time!
Cancel at any time
Signing up to Repeat Order is 100% commitment free, so you won't be locked in to any troublesome contracts. You can cancel your delivery at any time for complete peace of mind.
Popular Auto-Reorder Categories